Logos International Leadership College offers the following globally:


Leadership Training Centres: Pastors! You can run our Leadership Training program and raise up leaders in your own local Church. No need to send them away. We supply the full curriculum materials and an optional Mentoring program. The training is fully flexible to suit your own training needs and context.. >> Here's how...

[ >> A quick overview | >> Training Centre Site Administrator's Login ]
---


Bible College Courses: Christian Education Certificate, Certificate in Ministry, Diploma in Ministry. Distinctive features of these online courses include proven course materials, do-able assignments, online submission of assignments, personalized service, and comprehensive notes. >> more ...

[ >> Register as a new Student | >> Returning Students Login ]
---


Ministry Training Packages Short Courses include the Local Church Certificate and Certificates in Church Leadership, Pastoral Ministry, Biblical Studies, Theology, Christian Workers. >> more ....


---
At Logos International Leadership College, we focus on Vocational training at the pre-degree level (Certificates & Diplomas). Our specialty is training Leadership for cutting-edge ministry, effectively balancing practical training, spiritual formation, Bible, and Christian doctrine foundations. We also aim at equipping believers in the Local Church through our Christian Education Certificate. The College offers short-course Ministry Training Packages as well as full Bible College Courses. An optional Mentoring Program is also available. Having developed our proven materials into modern electronic format, we now bring the college, its 30-year historical links, and its substantial resources close to you and to your local church.

Flexibility - own pace, own time, any location, Affordability - minimum fees & pay as you progress, Online- Download-&-study.
A WELCOME Note from the International Director, Rev Dr Michael P Dalseno
read here . . .

If you are from Australia, you can also directly contact Robert and Christine
read here...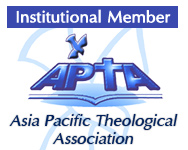 Logos International Leadership College (Logos ILC) is an Institutional Member of the Asia Pacific Theological Association.



Registered Students can login to download course materials, upload assignments, and of course to check on your grades!