Partner Colleges, Affiliations & Associations

ASIA PACIFIC THEOLOGICAL ASSOCIATION (a major accrediting body in Asia).
The Directors, Dr Michael and Rev Irene Dalseno, are Individual Members of the Asia Pacific Theological Association (APTA), and LOGOS International Leadership College is an Institutional Member of APTA.

Some of our staff also regularly teach/lecture at Colleges/Seminaries at Diploma, Bachelors, Masters and post-graduate degree levels throughout the region. Logos College also regularly conducts Leadership Development Seminars throughout the Asian region and beyond, offering a host of leadership topics for churches to choose. Please contact the Registrar if you would like a Seminar in your district.
The College also has links, connections, associations and relationships with a number of Bible Colleges, educational organizations and Local Churches throughout Australia, Asia, and around the world. Some of the major ones are listed below.
Alpha Omega International College.
Logos College has a credit transfer agreement with various colleges, such as AOIC, which provides a direct pathway for Logos students to transfer into accredited Bachelor and higher degree programs. Basically, a Logos student who graduates with a Christian Education Certificate can enter with full credit into certain Alpha Omega degree programs. Graduates with other Logos awards will need to apply on a case-by-case basis, the amount of advanced credit depending on the nature of the course the student wants to do and the accreditation requirements of the college. Contact the Registrar at registrar@logoscollege.org for more information. Alpha Omega International College also directs some of their students towards a selected collection of Logos Subjects in the event of those students being unable to study through the normal class format. AOIC will be able to assist you with any further enquires in this regard. The subjects include New Testament, Ecclesiology, Christology, Man and Sin, Soteriology, Hermeneutics, Eschatology, Church History, Old Testament Prophets, Missions. Logos and Alpha Omega have signed a Memorandum of Association in recognition of our partnership commitment.
ALPHA OMEGA INTERNATIONAL COLLEGE


ASIA PACIFIC THEOLOGICAL SEMINARY
Dr Michael is an Adjunct Professor teaching ETHICS at APTS. As a general rule, Logos student graduating with a Diploma can enter a Master's program at APTS in the following two situations: 1. For individuals with any non-Bible/theology degree and with a minimum of 10 years full time ministy; 2. For individuals without any Bachelor's degree, but with a 3 year Bible Dipoma, a minimum of 15 years full time ministry and who are ta least 40 years old. [see APTS handbook for more detailed information].
SOUTH CENTRAL CORDILLERA BIBLE COLLEGE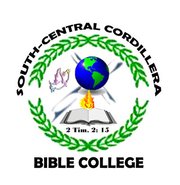 BIBLE COLLEGE OF MALAYSIA, KUALA LUMPUR, MALAYSIA. BCM has stated that it will award, or give recognition, of any 12 credits of Logos subjects when articulating into a BCM program of study.


METRO TABERNACLE, AOIC Extension College, Batu Caves, Kuala Lumpur
LOGOS TRAINING CENTRES: Major centres are based in Malaysia, Cambodia, Myanmar, Philippines, South Africa, Kuching, Sri Lanka, Australia, and students studying as Independent Students on an individual basis globally from East to West.


Print Friendly