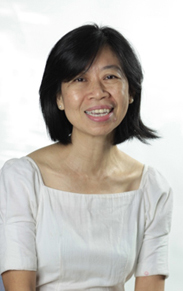 Sis Chow Tham Mei
Born in Kuala Lumpur, Tham Mei accepted Christ when she was 16 years old.
Through the years she saw the grace of God moving on her family members who came to know the Lord.
Her working experiences include 15 years in administration in the legal sector and 7 years in human resources in the service industry. In 2002 her heart for missions was stirred, and subsequently travelled to Cambodia in 2004, ministering there for 4 years. Whilst there, she was part of the pioneering team that set up and established the administration for kindergarten work – a ministry to under-privileged children, and an NGO (non-governmental organization) in Phnom Penh supported by First Assembly of God Church, Kuala Lumpur.

In April, 2009, Tham Mei took on the responsible and demanding role as Registrar of Logos International Leadership College, and attends to student records, contact, enrollment, upkeep of student records, liaison with other churches and organizations, website maintenance, and the like, and is vital in the Prayer ministry of the Church.